Guardians of Awareness e-book and Poster
Guardians of Awareness e-book and Poster
The Guardians of Awareness poster comes with a short e-book which describes both the function of the Guardians of Awareness namens and the practices to be used with it. 
A namen is an active symbol, image or object that, when used with effective practices, has the energy in to to empower you to form a relationship with its spirit. A spirit is an energy that awakens forms of higher awareness and personal powers which become a force for positive change in your life. 
NB the poster is A4 size and fits in a standard A4 photo frame (not supplied). 
Note: You can purchase multiple copies of the posters (Guardians of Awareness and Now I Am Light) but any other products need to be purchased separately, as the posters need to be sent in special envelopes to keep them flat.
---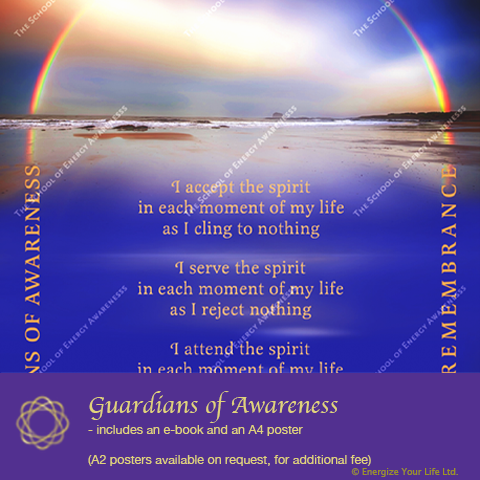 Send this to a friend
Guardians of Awareness e-book and Poster